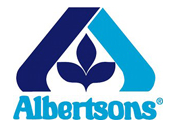 RUMOR HAS IT THERE WILL BE "TWICE THE VALUE" COUPONS AT ALBERTSON'S SUNDAY-TUESDAY.
I will investigate this further and let you know when I find out. Until then...I'm going to plan Monday's shopping trip like they do.
Here are how these doublers work:
-You can double a manufacturer coupon up to (but not over) $1.00
-You can double up to 3 in a transaction.
-You may do up to 3 transactions in a row